Andys Mobile Archery

Getting you on target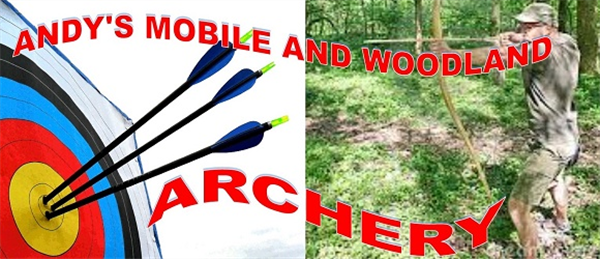 - Courses - Fetes - Events -
07729 994805
Find Andy on acebook
Andy Beer of Andy's mobile archery is a licensed Archery Coach. Andy has had many years experience training and coaching archers at all skill levels. Andy runs regular courses for various skill levels. All equipment and refreshments are provided. Courses are typically 6 weeks in duration. See the events page for dates and locations.
No matter if it's for Birthdays, Weddings, Corporate Events, Schools, Fetes, Festivals, for Beginners or Performance coaching, indoors and outdoors. Andys Mobile archery does it all! Andy also does work with various groups, clubs and Charities such as Active Norfolk. Fully qualified and licensed by Archery GB, Andy is the ideal coach for all levels, even if travel is an issue, Andy can come to you! To remain as a recognised archery Instructor, Andy's Instructor licence needs to be renewed every third year so you can be sure that he is up to date with the latest techniques and information. Courses are mainly held at North Wymondham Community Centre check out the events page for more information on dates, times and locations.

Courses
Courses are available for all skill levels from beginner to advanced, there is something for everyone wether you aspire to become an olympian or because you simply enjoy the art of archer as a hobby, Andys Mobile Archery is for you.

Fetes
Archery ranges are a great addition to any fete, entertaing people of all ages. All equipment is provided and you can rest assured that Andys Mobile Archery is fully insured.

Events
Weddings, Birthdays, Graduations, Stag and Hen Parties. Wheatever the occasion, Andys Mobile Archery can add to the excitment and entertainment.